Tuckpointing is the art of imitating gauged brickwork that was in use on buildings up until the Victorian Period. Prior to the Georgian Period regular sized, hand-cut bricks, finely jointed with thin (typically just 1/10in wide) layers of lime putty. During the Georgian period a cheaper and faster alternative developed, whereby un-gauged brick walls could be tuckpointed to imitate the appearance of gauged brickwork.
Tuckpointing was in widespread use into the early 20th century, but it is a rare practice today, kept alive by a few craftsmen based companies working mostly on historic buildings.
One such company is Historic Brick Pointing Limited who employs all the techniques used in the conservation and restoration of fine, older buildings, many of which are the best examples of their types.
Restoration and conservation of tuckpointing
Lime mortar pointing
Brick staining
Brick Restoration
Brick and stone cleaning
Re-pointing gauged brickwork
Stone restoration and pointing
Penny roll pointing
When you engage Historic Brick Pointing Limited on your project you can be sure that you are dealing with a company that has the best interest of your project as its guiding principle.
Historic Brick Pointing Limited will come to your project and offer free advice and provide you with samples so you or your client, can see the quality of the building.
Historic Brick Pointing
the company that cares about your project as much as you do
Historic Brick Pointing Limited
21 Crown Road – Billericay – Essex – CM11 2AE
tlf: 01277 656010 m: 07956 885031
e: info@historicbrickpointing.co.uk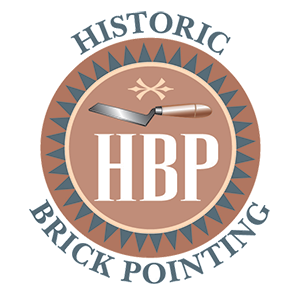 Specialists in the Conservation & Restoration of Tuckpointing